I think I've gotten a little less excited about the Academy Awards over the years. There were no real surprises on who won any of the acting accolades. Glad the "Hurt Locker" won, which I caught just recently and am still deconstructing. Hope I age as gracefully and be as badass as Kathryn Bigelow. "Point Break," thank you very much!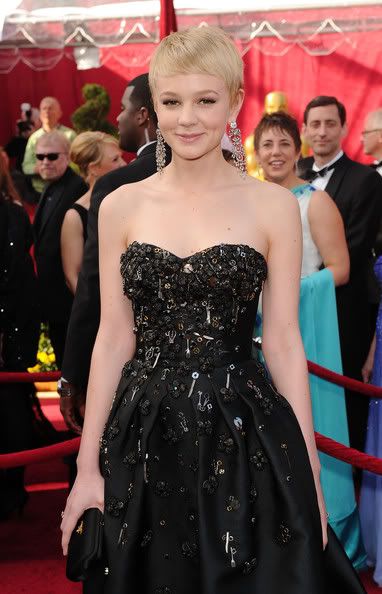 via Zimbio
Red carpet-wise my favorites were Carey Mulligan looking lovely in Prada with the crazy craft-drawer clutter on the bodice.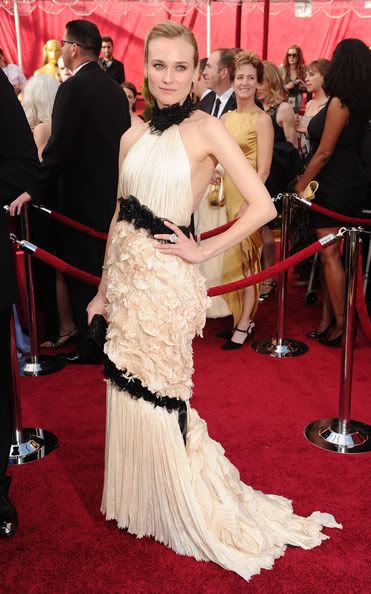 via Zimbio
And glamourpuss Diane Kruger in Chanel Haute Couture.
I'm still a bit on the is-it-lovely-or-is-it-hideous fence over Sarah Jessica Parker's neck strap and Zoe Saldana's tribbles she smuggled on her gown. For more blah, blah, blah on all the red carpet shiz,
read here
.